ALCOR produces high-average power with ultrashort femtosecond pulses (down to 100 fs) at high repetition rate (80 MHz standard, others optional)
in an ultra-compact and robust format. ALCOR is a fiber laser with a best-in-class quality and collimated beam providing high-stability.
Integrating state of the art high-power full package amplifiers and pulse management, ALCOR offers remarkable pulse quality at high average power with no maintenance required.
Technical Specifications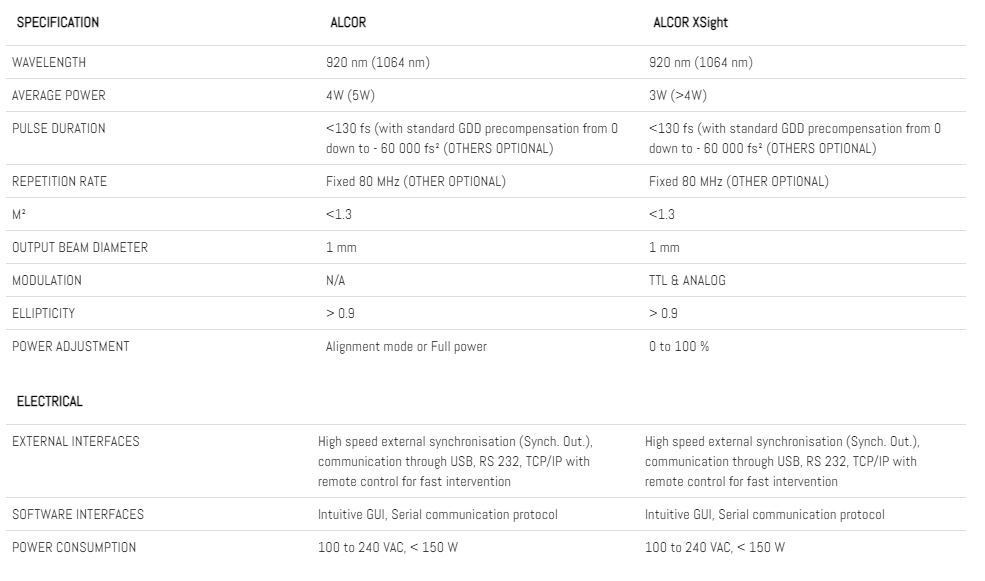 Applications
- Multiphoton Microscopy
- Two-photon microscopy
- Neuroscience