Highly efficient Beam Shapers converting Gaussian to Flattop profile for all alser wavelengths - UV, Visible, Near- & mid-IR
Application
- Welding of metals and plastics
- Flow Cytometry
- Holography
- Marking and Engraving
- Paterial miromachining
- Partical Image Velocimetry
- Partical Size Analyzing
- Laser ablation
- Laser annealing

Technical Specification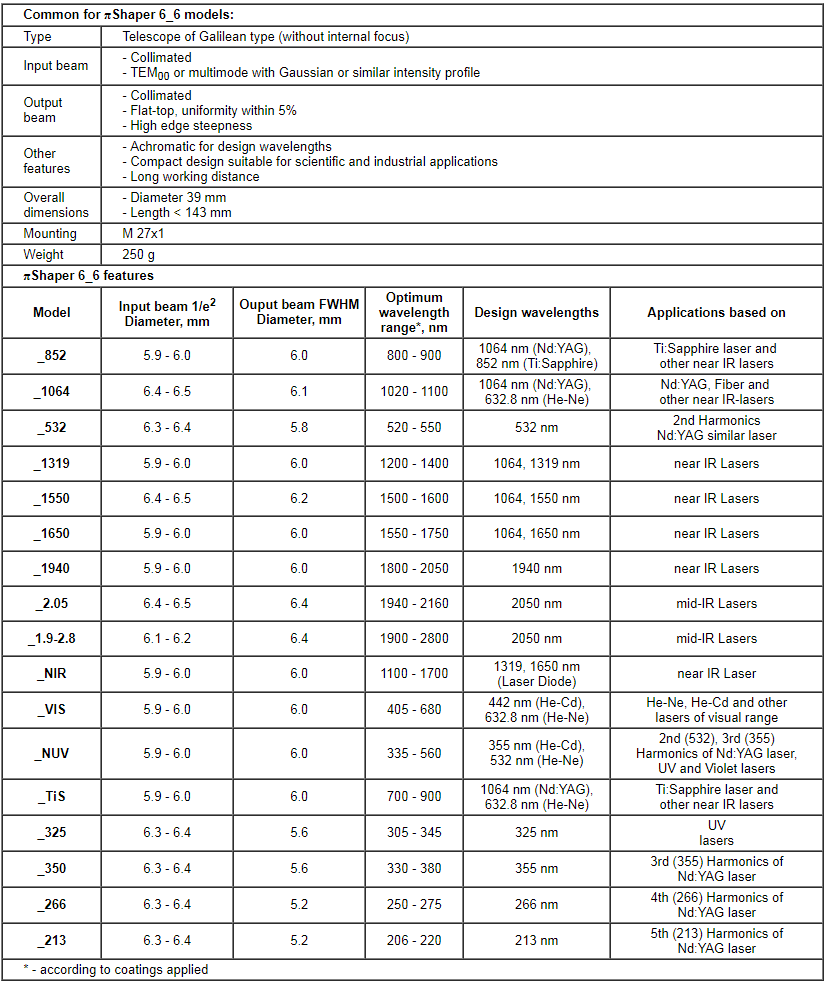 Basic principles of piShaper operation
- piShaper transforms Gaussian or similar intensity distribution of source laser beam to a flattop one.
- TEM00 or multimode with Gaussian or similar intensity profile can be applied.
- Achromatic design provides this trasformation for a certain wavelength range.
- Galilean design, thus there are no intermediate focusing of a beam
- There are two versions of some piShaper6_6 systems : Telescope and Collimator
- With changing the size of input beam, the ouptut beam profile changes as well.
- When changing the shape of input beam, it is possible to adapt the piShaper to provide flattop output profile,
this adaptation is realized through changing the diameter of source beam.
< Diameter cariation calculations for piShaper 6_6_VIS >
under input laser beam of 6 mm diameter (1/e^2 )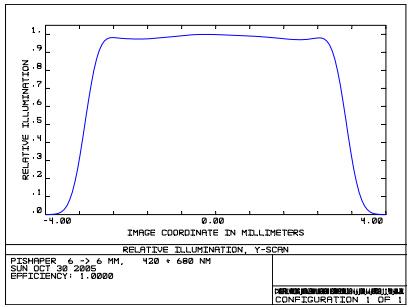 < Variation of diameter of source laser beam >
under input laser beam of 5 mm diameter (1/e^2 )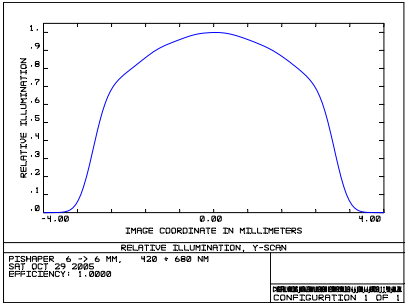 under input laser beam of 7 mm diameter (1/e^2 )