Series of high efficient Beam Shapers converting Gaussian to Flattop profile lasers of UV, Visible and NIR spectrum
Most important specific needs of applications based on the UV-lasers as well as Short-pulse Ti:Sapphire lasers are taken into account while developing the piShaper 12_12 systems
Application
- Free Electron Lasers
- Fluorescence Technologies
- Flying Plate Technique
- Display Making Technologies
- Mass-Spectrometry
- Ultrashort Pulse Laser Pumping
- MOPA Techniques
- Material processing
Technical Specification

Features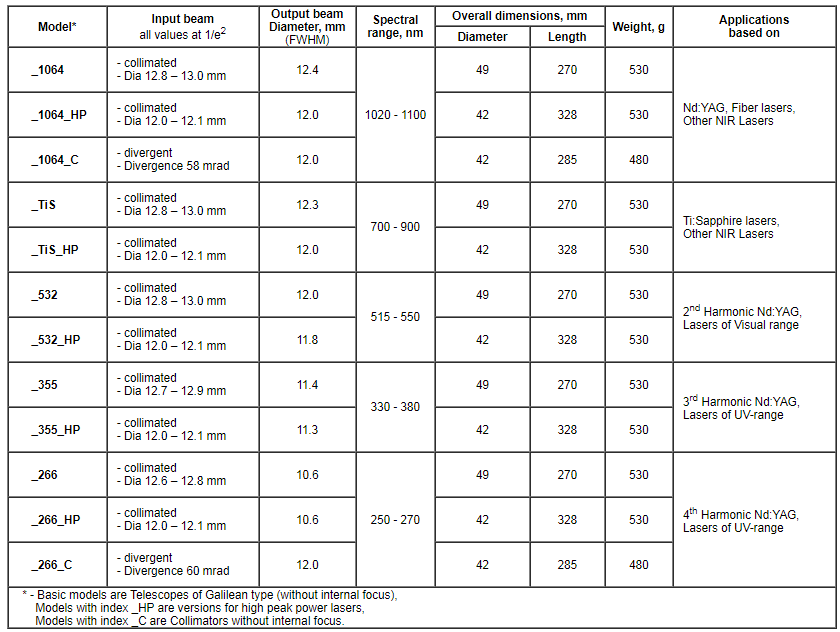 Basic Principles of piShaper 12_12 operation
- piShaper transforms Gaussian or similar intenstiry distriburion of source laser beam to a flattop one
- TEM00 or multimode with Gaussian or similar intensity profile can applied
- Achromatic design provides this transformation for a certain wavelength range.
- Galilean design, thus there are no intermediate focusing of a beam.
- There are two versions of the piShaper 12_12 systems : Telescop and Collimator
- With changing the size of input beam, the output beam profile changes as well.
- When changing the shape of input beam it is possible to adapt the piShaper to provide flattop output profile, this adaptation
is realized thruogh changing the diameter of source beam.
- Versions of the piShaper 12_!2 for other wavelengths ranges are, also, available.