Microlens Arrays
PowerPhotonic offers a wide range of standard and custom microlens arrays, with high uniformity of RoC, conic constant and pitch.
All lens parameters can be customer-specified: spherical, aspherical, astigmatic or acylindrical lenses can be arranged on a linear, square, hexagonal or arbitrary grid.
Both single-surface and dual-surface microlens arrays are available, enabling gree hoice of PCX/PCV/BCX/BCV and meniscus configurations.
Lens Arrays
▶ Features
- Large range of standard and custom lens arrays (hex, cylinder, square, bi-convex)
- High uniformity of RoC, conic and pitch
- Spherical, aspherical or acylindrical lens
- Optimised lens surface profile
- Low lens surface roughness
▶ Benefits
- Very smooth surface, <1nm roughness
- Ability to create aritrary lens arrays on regular or randomised grid
- Variations within the grid also possible, does not need to be uniform.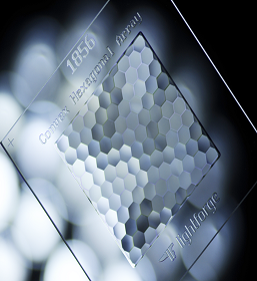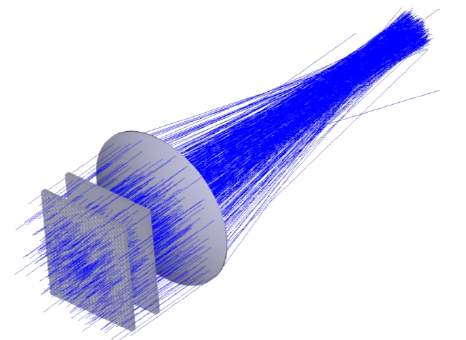 * Hex Lens Array Example
Project Name : Deer
Lens array for display application
0.8 mm diameter lens, hexagonal array
Sag 45 um
Maximum Slope 7.4 º